NED University Virtual Reality Center wins CPEC - Competitive Research Grant Project by HEC 
The project titled "Technology enabled Performance Monitoring and Virtual Digitization of CPEC Infrastructure for Sustainable Maintenance Decision-making" has been awarded by Higher Education Commission of Pakistan under its China Pakistan Economic Corridor - Competitive Research Grant (CPEC-CRG).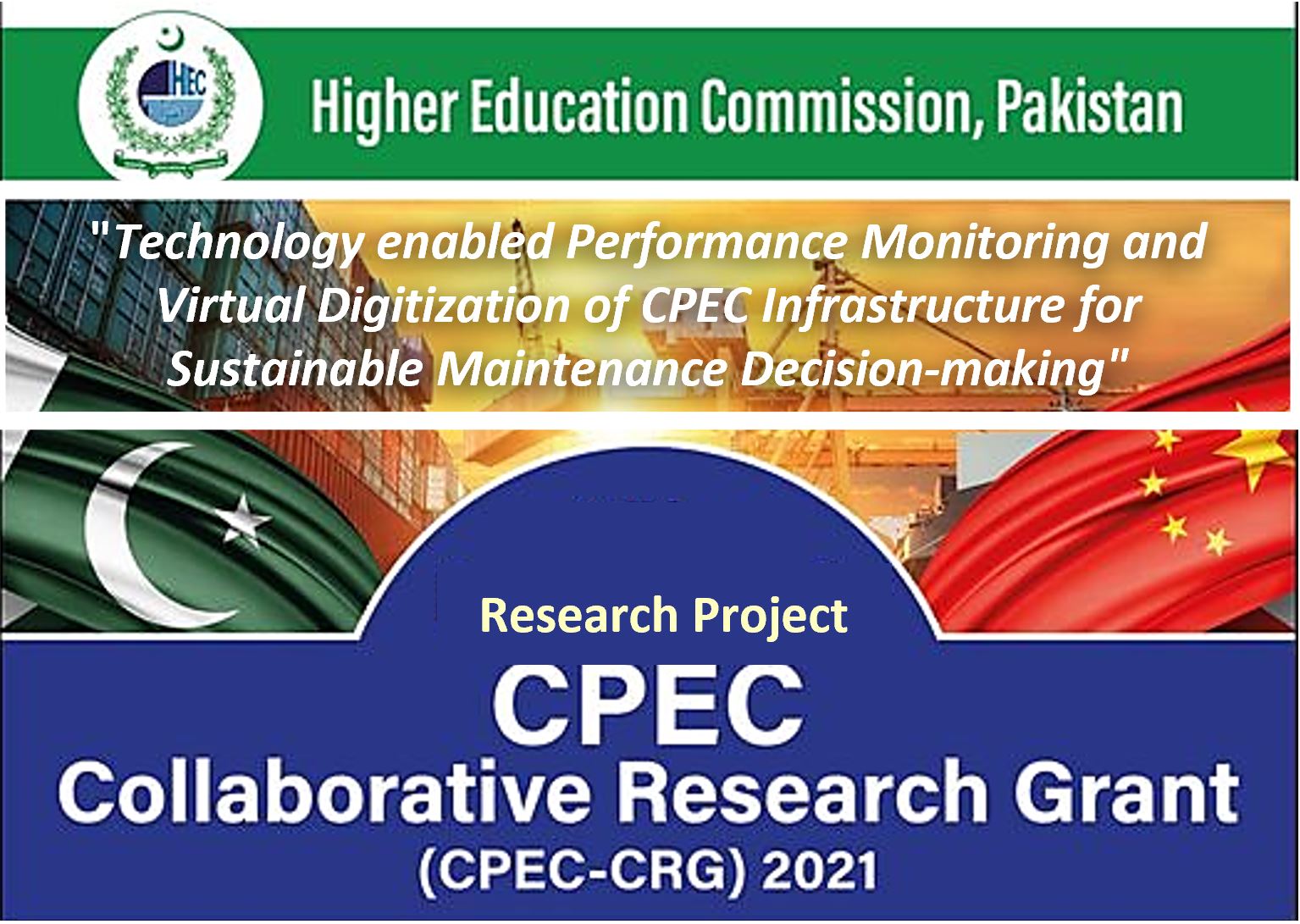 NED Virtual Reality Center's Augmented Reality Project gets approved for Funding from NED University-MoST Endowment Research Grant
The project titled "Exploring the Use of Augmented Reality for Construction Project Progress Collaborative Monitoring" has been approved for funding by NED University-Ministry of Science and Technology (MoST) endowment research grant.

​
NED Virtual Reality Center's FYP gets funded from NGIRI 2020 Ignite 
The final year project titled "Development of Virtual Patient Simulator" gets approved for funding under "National Grassroots ICT Research Initiative (NGRI)" program of IGNITE-Ministry of Information Technology and Telecom, Pakistan. Students of B.E. Computer and Information Systems Engineering, including; Hafsa Qamar, Baghza Amin and Sukaina Zehra are working on this FYP under supervision of Dr. Farrukh Arif, Director VR Center.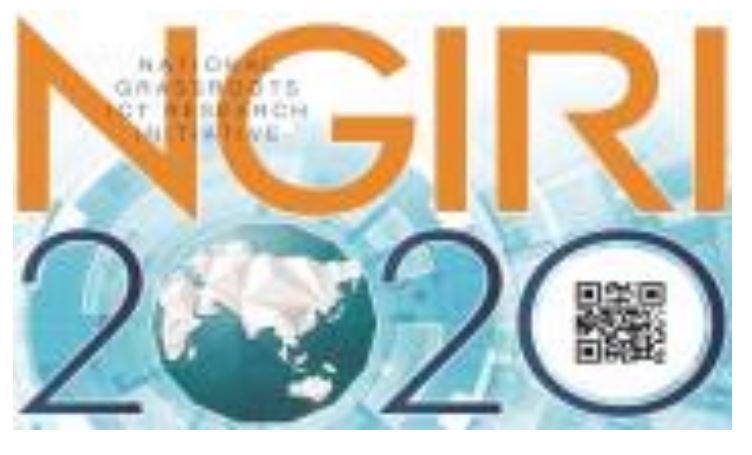 ​
​
The program aims to assist final year undergraduate students of ICT related disciplines studying in the Institutions by providing them financial assistance for developing prototypes / working models of their Final Year Projects (FYP) in order to increase creativity, innovation and hands on engineering and development skills.
NED Virtual Reality Center's stall at SUPARCO World Space Week University Project Competition and Demonstration October 06, 2019 at PAF Museum Karachi.
The students Wasay, Miqdad and Dua demonstrated project "Virtual Reality Visualization of Ocean Tides and Bulging of Earth Phenomenon" as well as explained the visitors regarding other projects at NED VR Center in this area of science. Heartwarming to see real enthusiasm and encouragement from everyone who visited the stall. More than 300 people visited the stall and got information.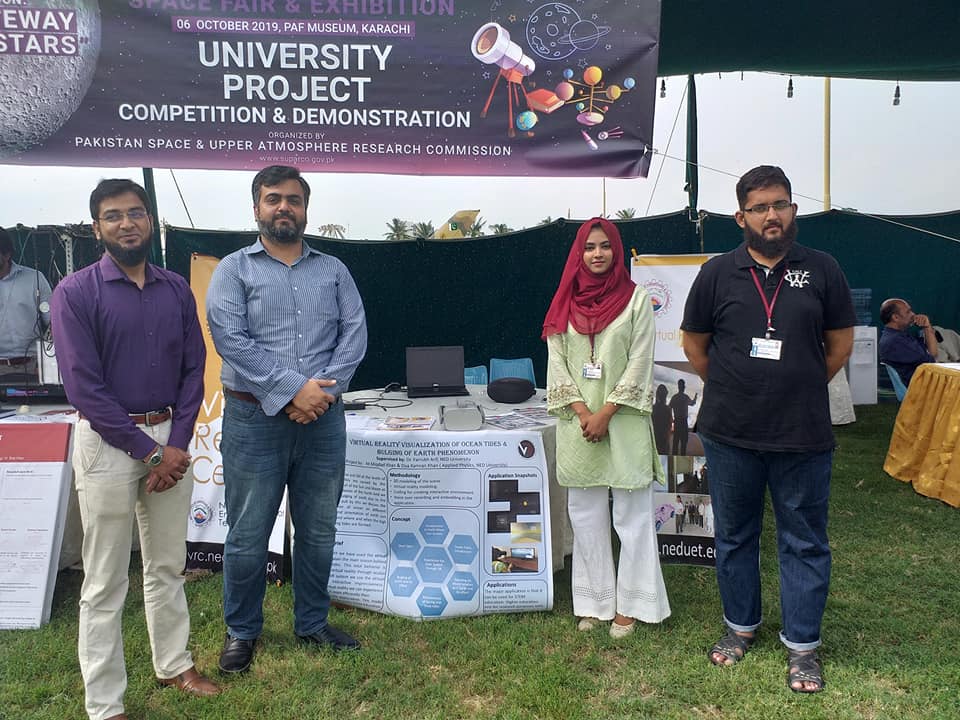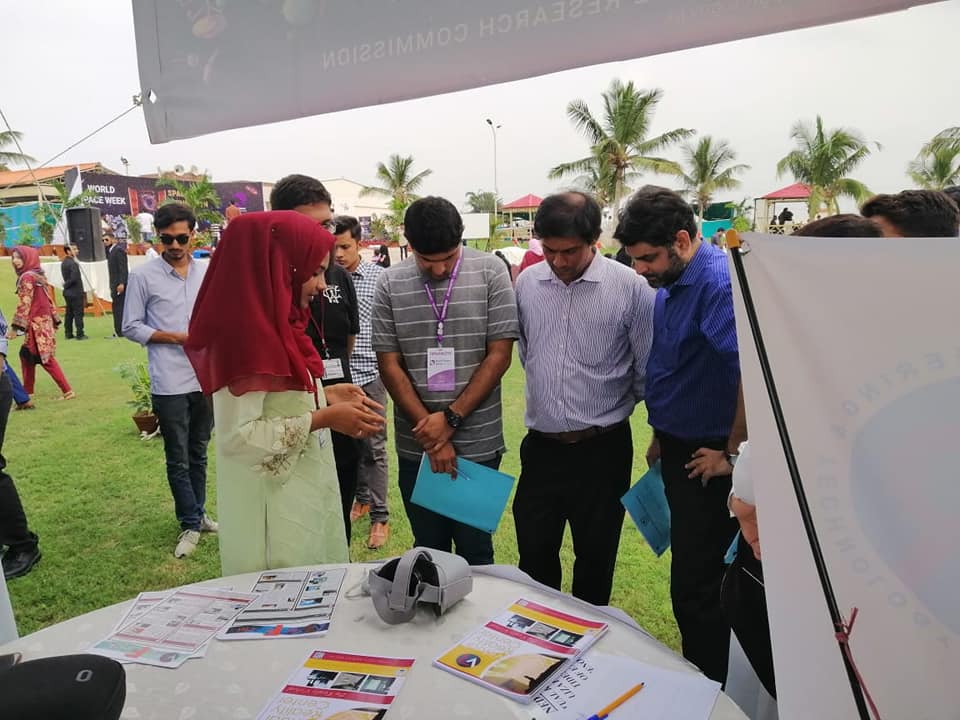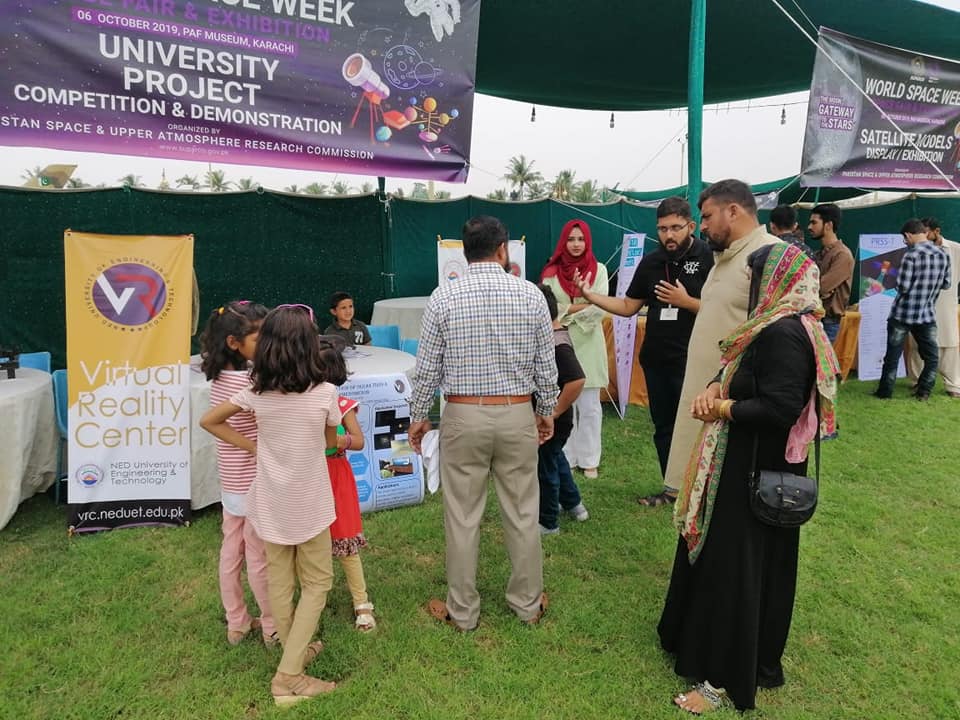 VR Center INAGURATION, (March 21, 2019)
The official inaguration of NED VR Center was held on March 21, 2019. NED Virtual Reality Center was officially inaugurated by Ms. Nilofer Hameed, Company Secretary, HBL along with Vice Chancellor, NED University, Dr. Sarosh H. Lodi. A number of industry representatives were also present at the occasion. Major newspapers and media from across Pakistan covered the event.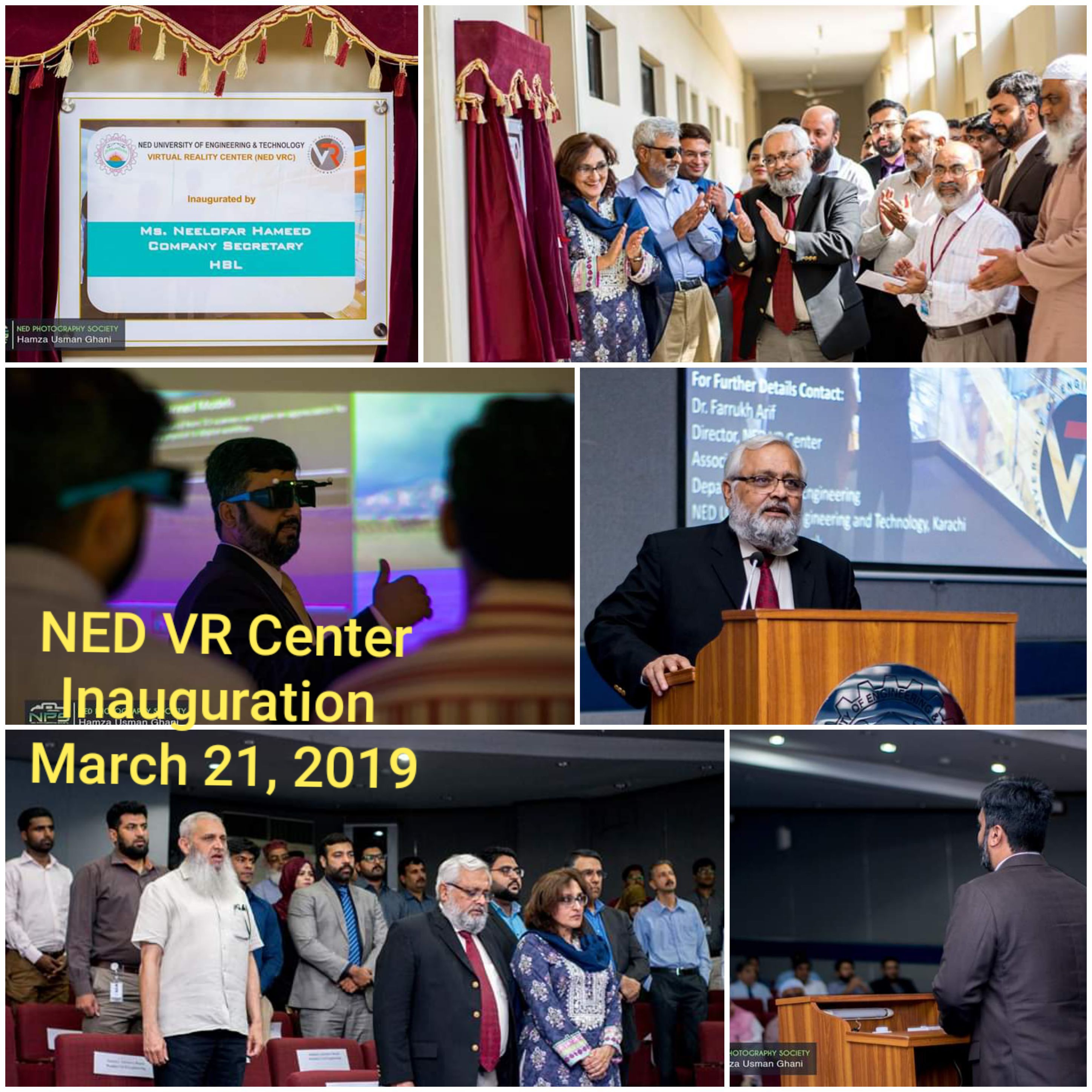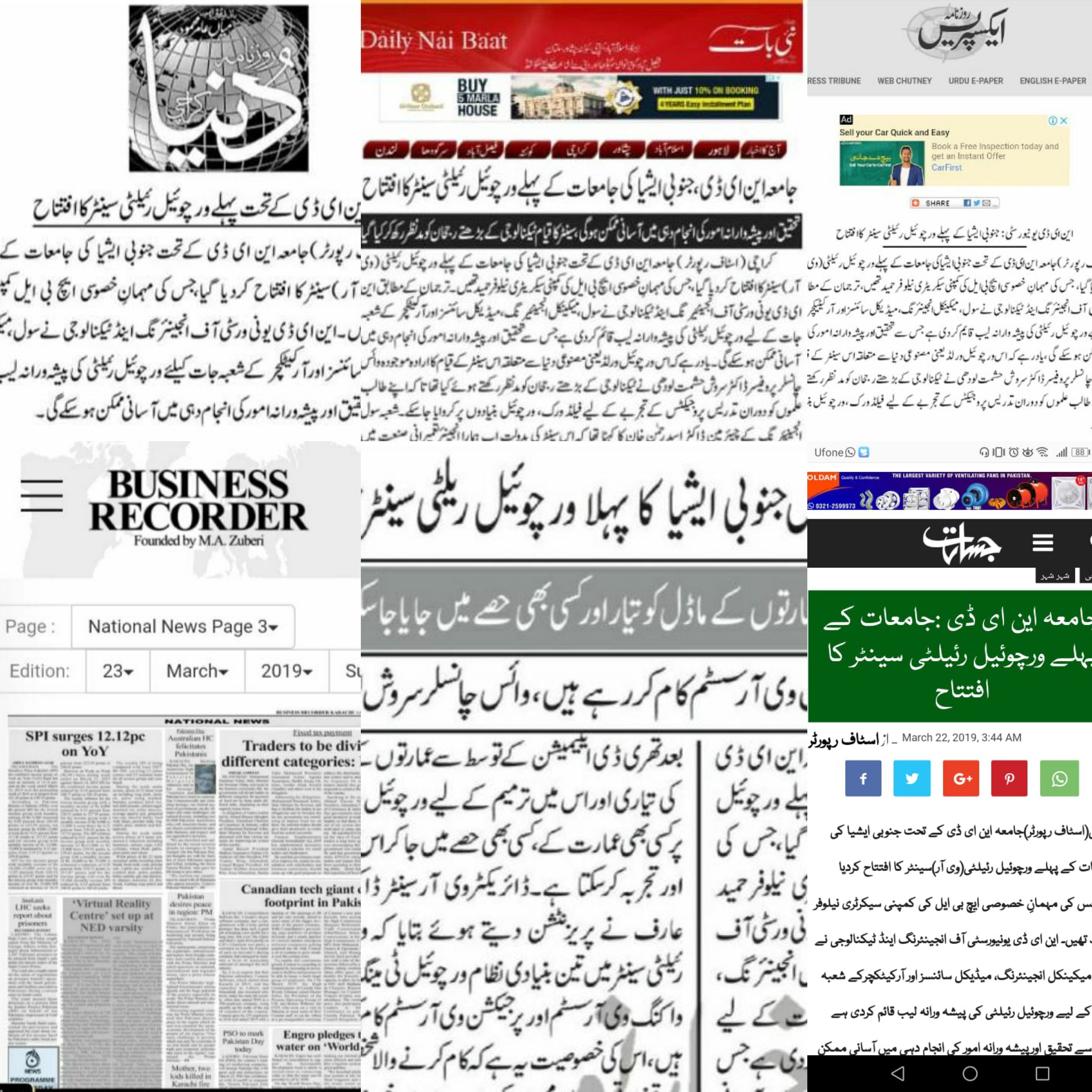 TECHFEST'19, (January 17, 2019)
Session  on "Virtual Reality" conducted by Dr. Farrukh Arif  at TechFest'19  Organized by Society for Promotion of Science, Engineering & Technology (SENTEC), at NED University of Engineering, January 16, 2019.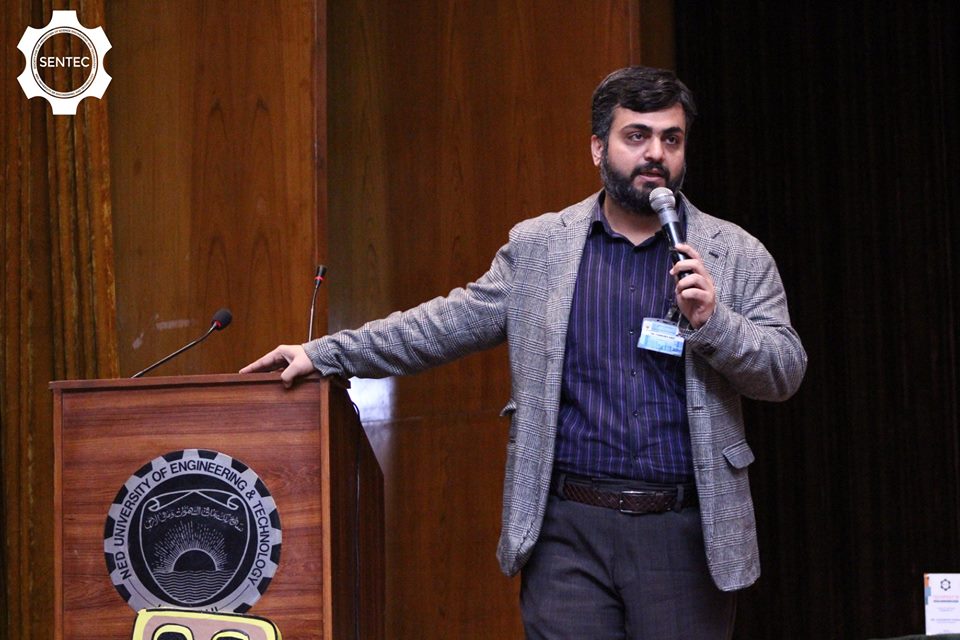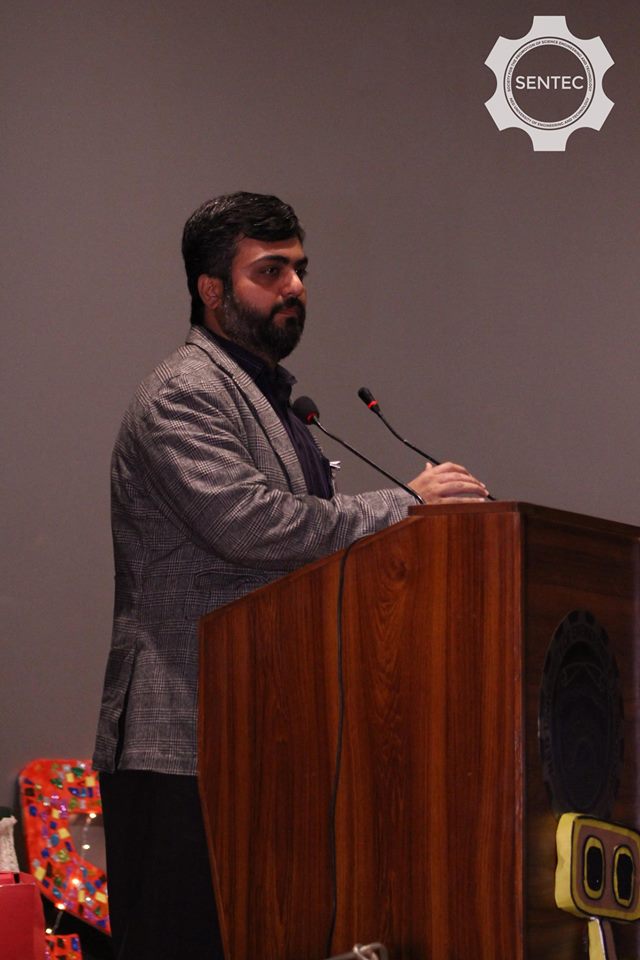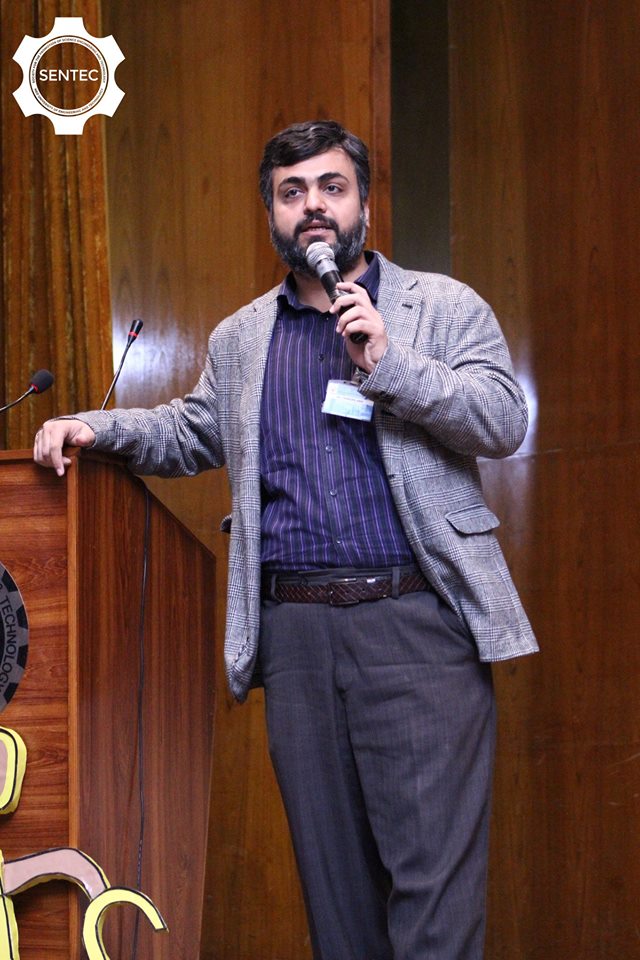 Express Newspaper Covers NED Virtual Reality (March 30, 2018)

Express Tribune Covers NED Virtual Reality (March 29, 2018)
Express Tribune covers NED Virtual Reality Center in its March 29, 2018 edition  with a report titled "In a first, NED varsity builds state-of-the-art virtual reality lab." 
Business Plus TV Interview Dr. Farrukh Arif on Virtual Reality (March 05, 2018)
Business Plus TV Channel invited Dr. Farrukh Arif for a live interview in their program "Live Wire-IT Sector" on March 05, 2018. The topic of the discussion was Virtual Reality. The one-on-one live discussion in the program was related to application of virtual reality in the field of engineering research, education and its potential benefits for the corporate sector. Moreover, the highlights regarding the newly established Virtual Reality Center at NED University, its objectives, and capabilities was also discussed in the program.